Some items will offer a free gift with purchase. When an order is placed, the free gift may be split into a separate order showing that it has a charge. Although there is a charge, when you check the main order on your "Invoice" you will see a discount that cancels out the amount of the free item.
The example below is a shortened version of the invoices you receive after a free gift split. In invoice #1, the charge for the free gift order is shown, however, in invoice #2 for your main order, you will see "DISCOUNT FOR AUTOADD" with the amount subtracted.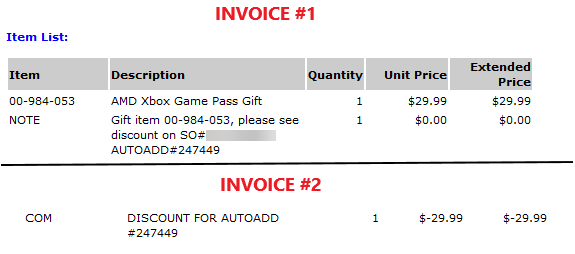 Receiving the free gift
While physical free gifts will be shipped out like a normal order, digital gifts will be emailed to you within 24 hours after the physical items have shipped.