Within the United States, Newegg.com charges tax on orders shipping to a number of states where Newegg is required to collect tax. If you are a tax-exempt organization or reseller, you can apply for tax exemption on your Newegg.com orders by following these steps:
Create account for tax exemption portal
1. Create a Newegg.com account if you do not have one.
2. Go to the Newegg tax exemption portal here, then click Sign Up. Otherwise enter your username and password to sign in.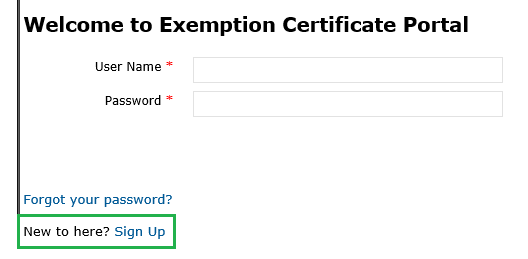 3. Enter your information and Newegg ID. The ID is your email you registered when you created your Newegg account.

PLEASE CREATE ONLY ONE ACCOUNT.  Duplicate account records may delay the tax exemption process and may cause your application to be rejected.
Create a certificate
1. To access, renew and add certificates, Sign In to your account here: Newegg tax exemption portal.
2. After Login, you will be able to  maintain existing certificates and add new
Important information