Orders take 1 business day to process before leaving the warehouse, while Marketplace items may take 1-3 business days. Once your order has been generated tracking information, you will be notified via email.
Track an Order
To check the status of an order, scroll to the bottom-left of the Newegg website. Then click on the Track an Order option beneath the Customer Service header. We will also email you automatically when your order is charged and again when it ships.

Guest Account
If you placed your order using a guest account, enter your order number and either your email address or shipping zip code into the available fields under Find Your Order. Then click Find My Order.
Once you click Find My Order, your order history details can be viewed.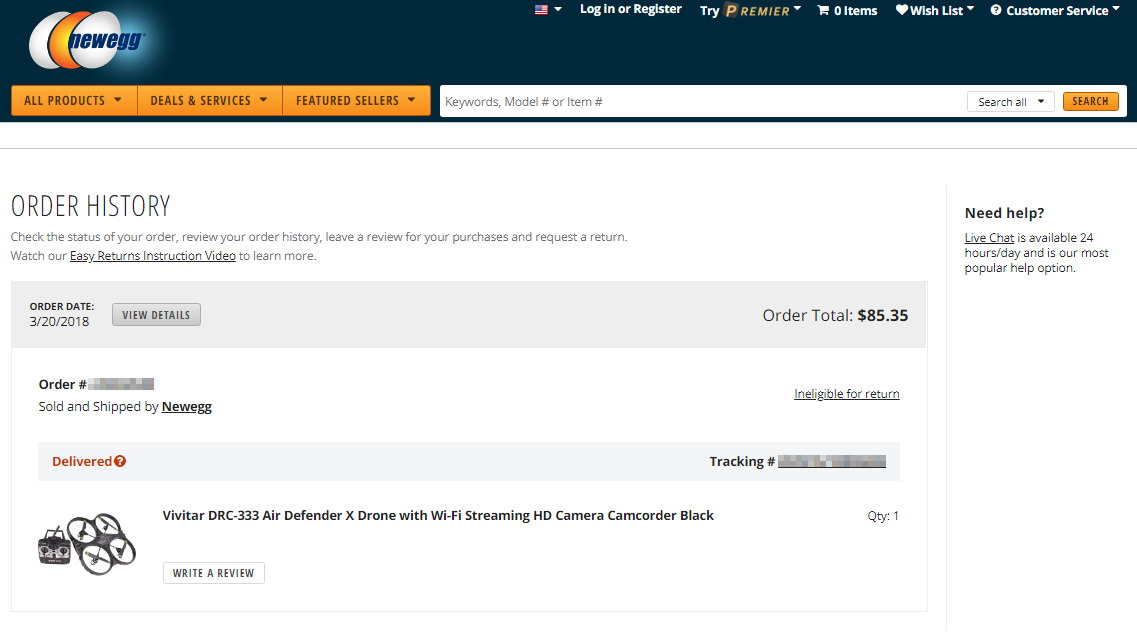 Newegg Account
If you purchased under a Newegg account you will need to sign in. If you do not remember your Newegg ID and/or password, please click on the Forgot Your Password link to receive the information by email.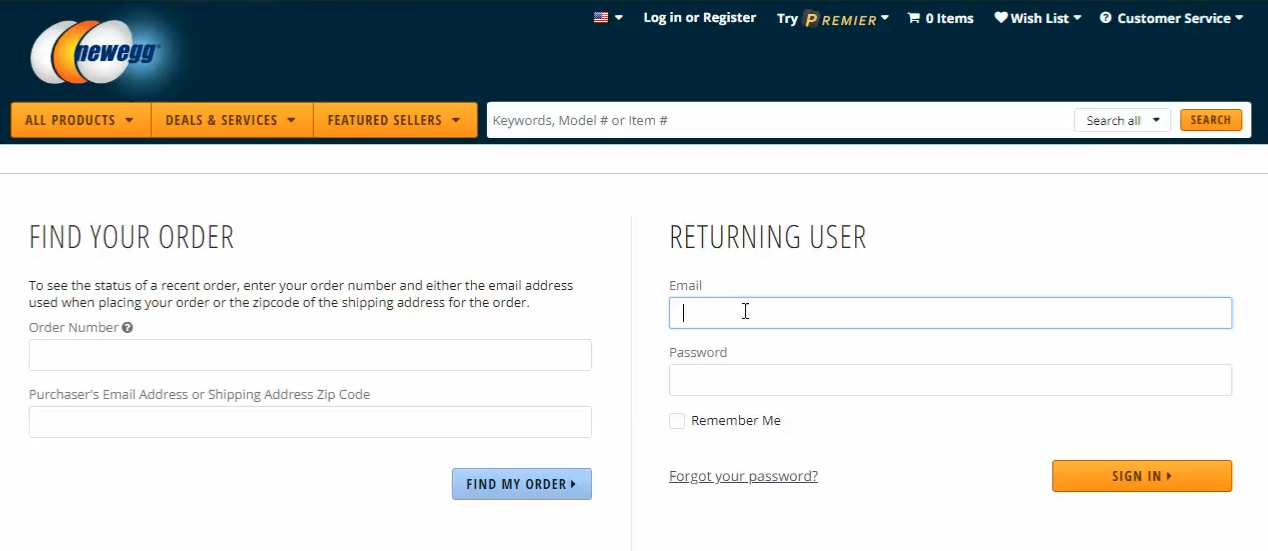 Once logged in to your Newegg account, you will be redirected to the Newegg homepage. To view your account information, please click on your name at the top of the page then order history.
Order History
*Note: For information on orders 10+ years old, please contact us for assistance.
After clicking on order history you have a few options such as viewing your current order status, check tracking and more.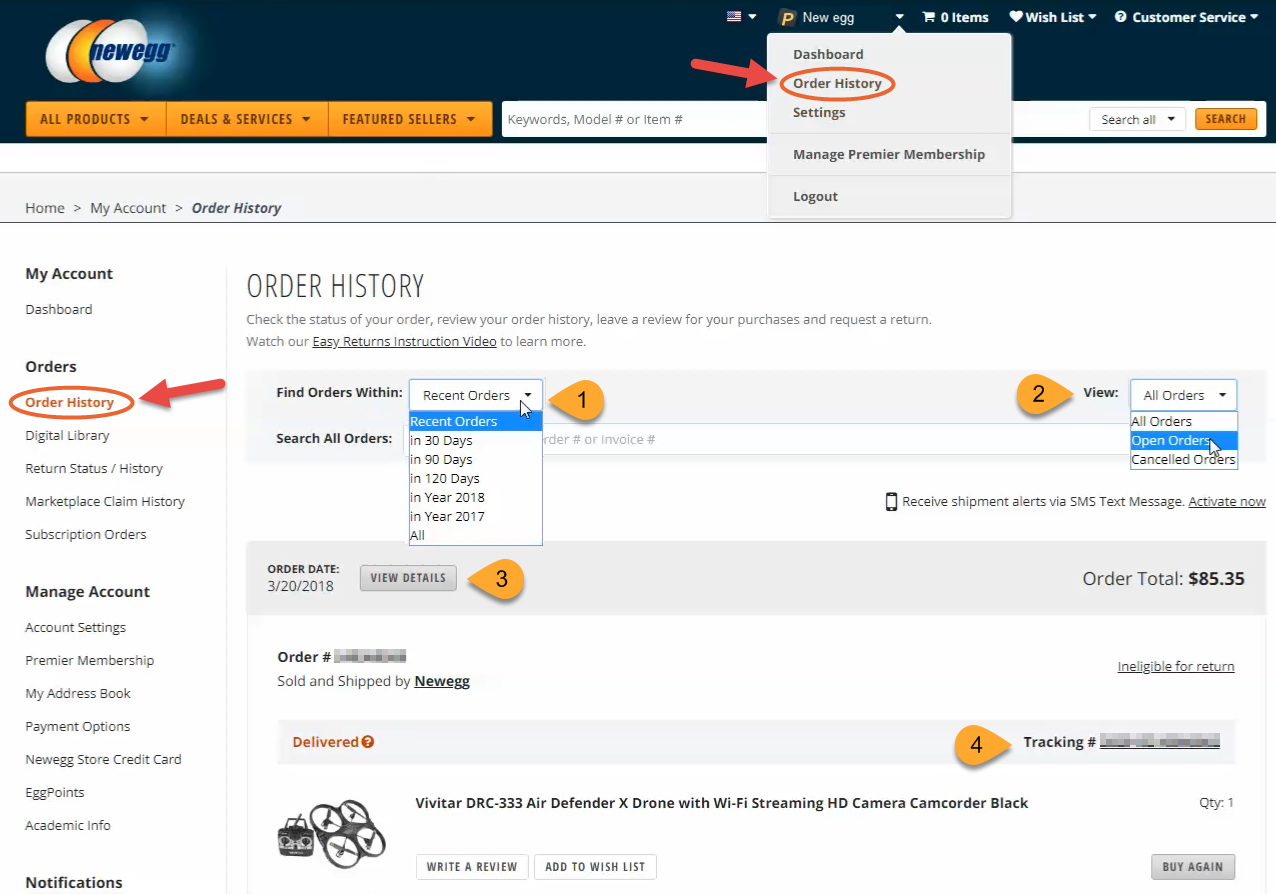 1. Find Orders Within: Orders will be displayed based on the time frame you select.
2. Views: This option gives you the ability to view all, open or cancelled orders.
3. View Detail: Click on view Details to view details such as current status of an order, shipping information or contents of your order.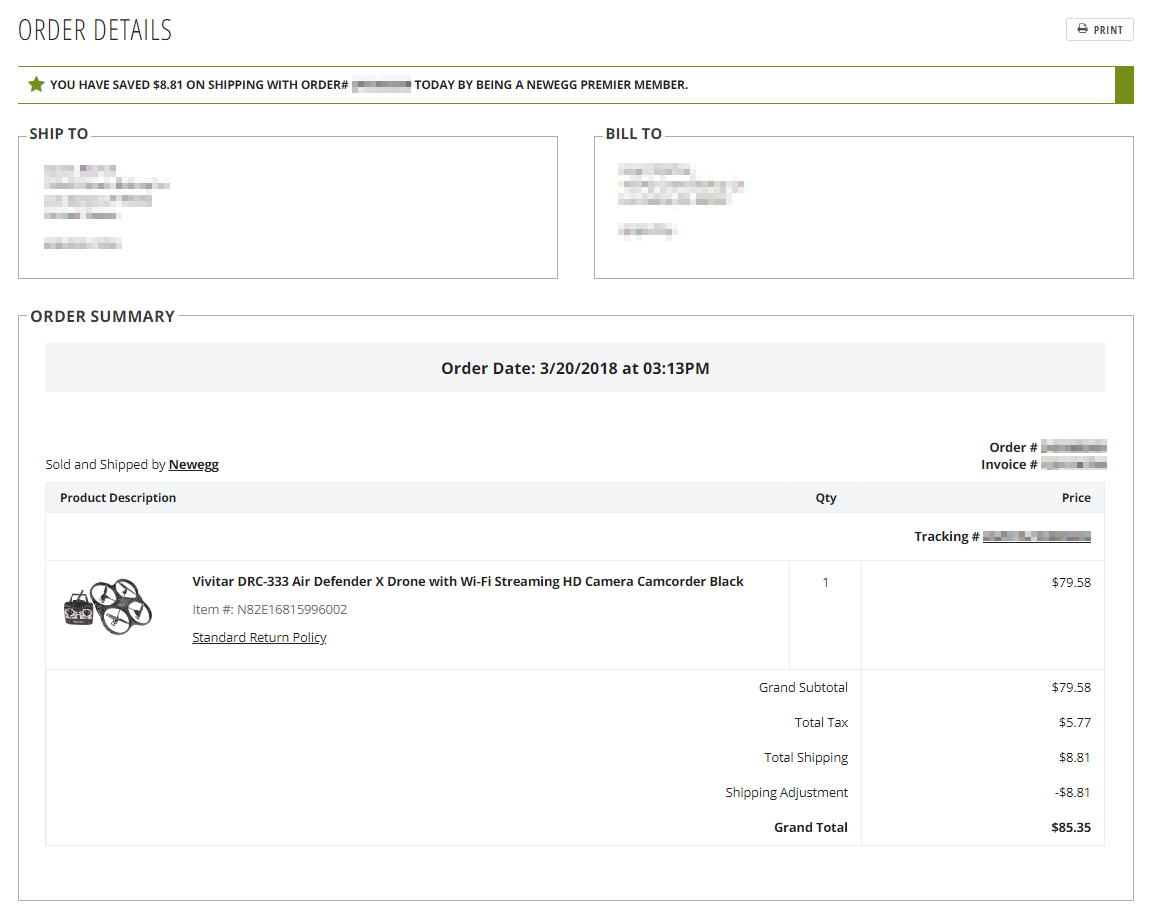 4. Tracking #: Detailed tracking information on an order.