Returning a Marketplace item is similar to returning any other item. First, click here to request an RMA (Return Merchandise Authorization) number: Return an Item.
Steps to returning a marketplace item
If you see a message asking you to contact Customer Service, please reach out to us and we'll gladly help. Most of the time, it's because the item you are returning can only be returned if you contact the seller directly (some items must be returned to the seller who shipped the item, not Newegg).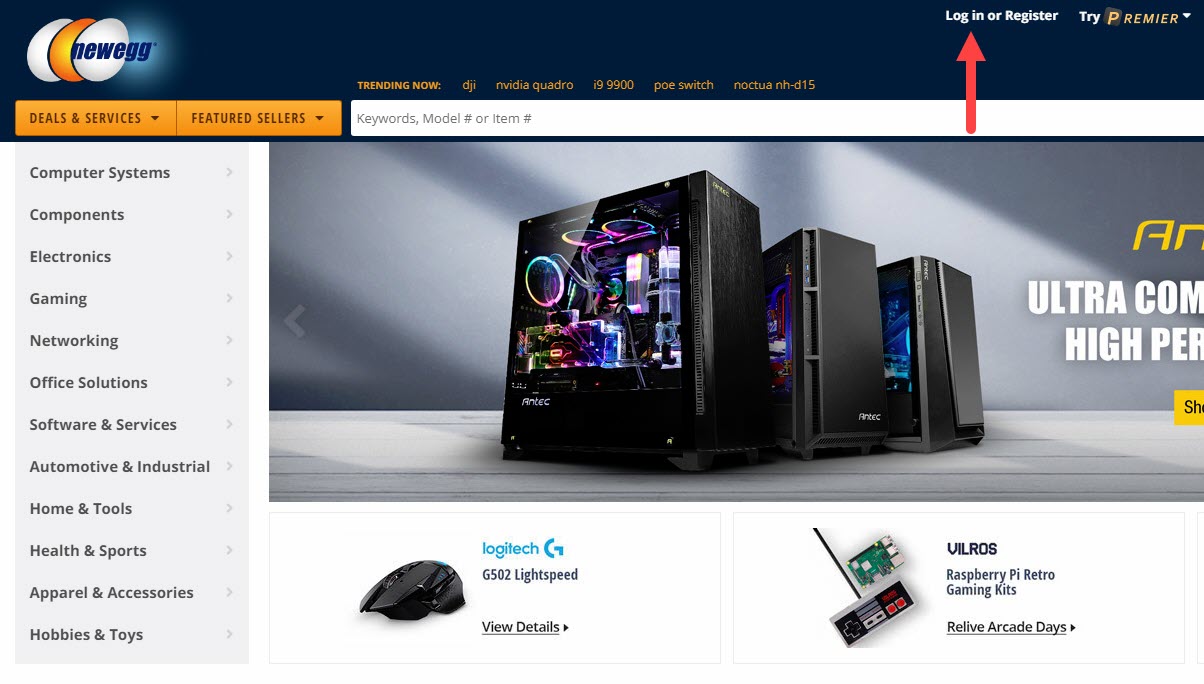 You can email the Marketplace seller by logging in to your Newegg account. To log in, simply click on the "Log in or Register" button at the top-right of the page. If you do not remember your Newegg ID and/or password, please see here or click on the Forgot Your Password link to receive the information by email.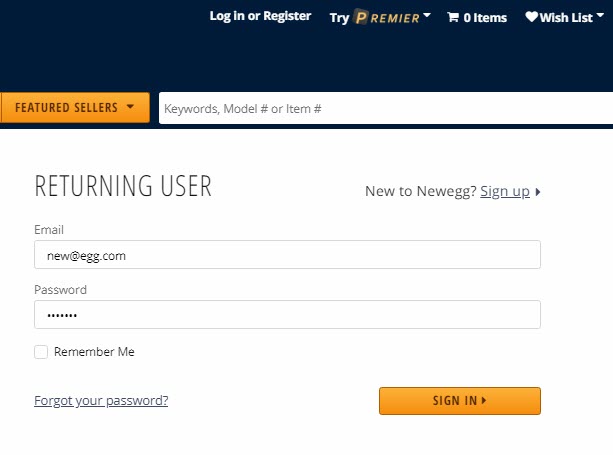 From the My Account dashboard, you may request a return by clicking on the Order History option on the left side of the page.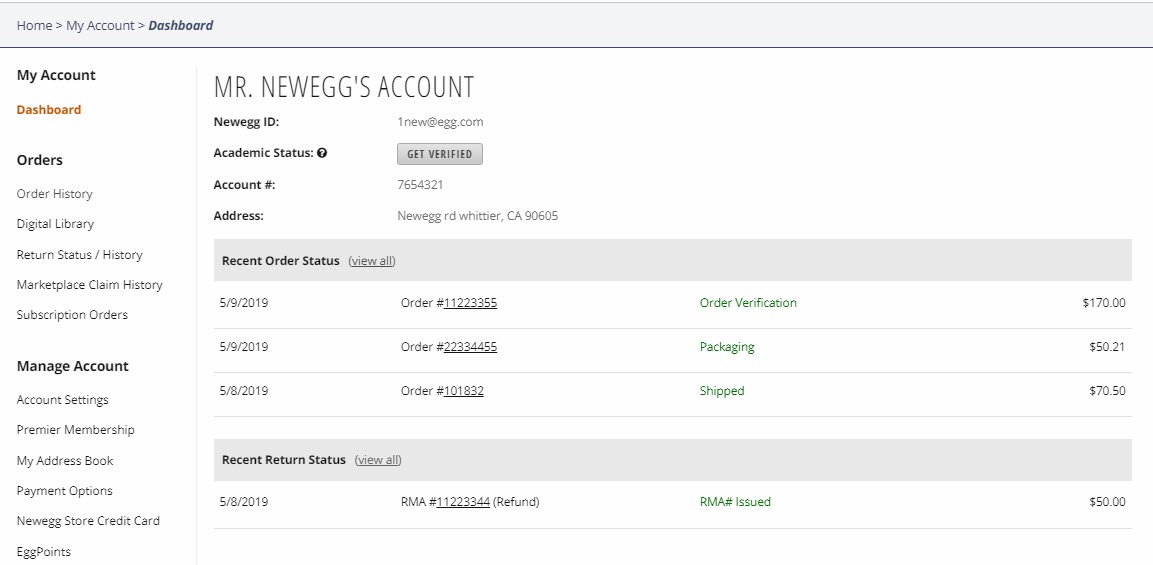 Select the "Email Seller" icon beside the order you would like to return. Products with the Refund and/or Replace option can be returned directly to Newegg. All others must be returned directly to the Marketplace seller.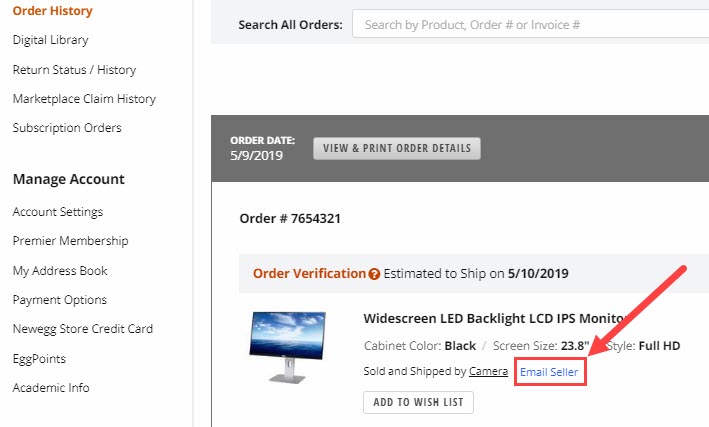 Next, select the RMA Inquiry subject option. In the space provided below, provide the Newegg Sales Order number and/or the RMA number if you already have one, and specify if you would like a refund or replacement. Also, provide a detailed description regarding the reason for return. Click the Send Message button to send off the email to the seller. The seller will respond to your email within 1-2 business days.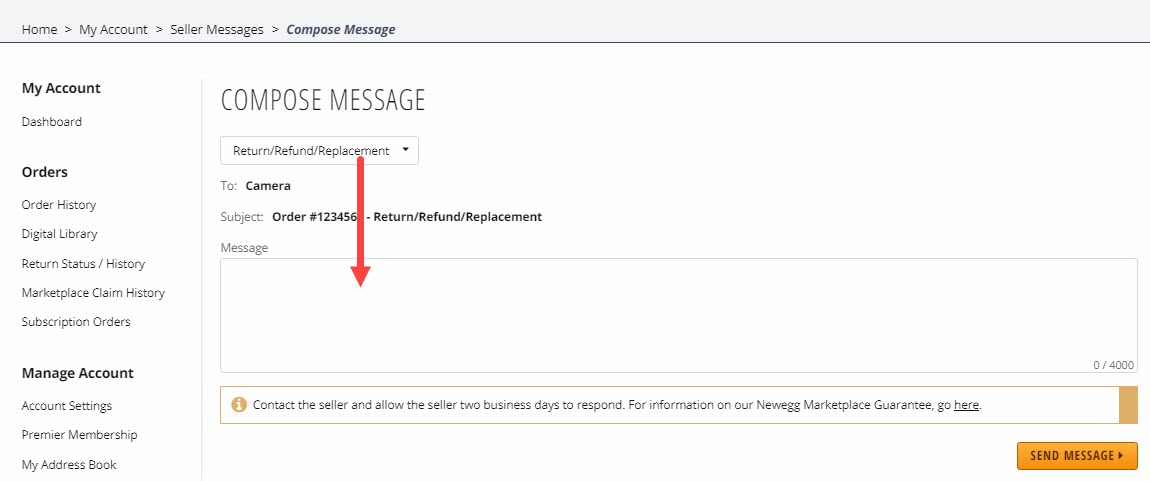 Your email correspondence with the seller will be documented in your Newegg account. You will also receive a copy of the correspondence by email.
How can I call a seller directly?
If you would rather call the Marketplace seller, you can view their phone number by clicking on the seller's name.
The seller's page will display their contact information, customer ratings and return policy.