Orders take 1-2 business days to process before leaving the warehouse, while Marketplace items may take 1-3 business days. Once your order has been generated tracking information, you will be notified via email.
This tutorial will guide you through the process of how to check the status of an order on Newegg.com. To check the status of an order, please scroll to the bottom-left of the Newegg website. Then click on the Track an Order option beneath the Customer Service header or please click here to check the status of your order. We will also email you automatically when your order is charged and again when it ships.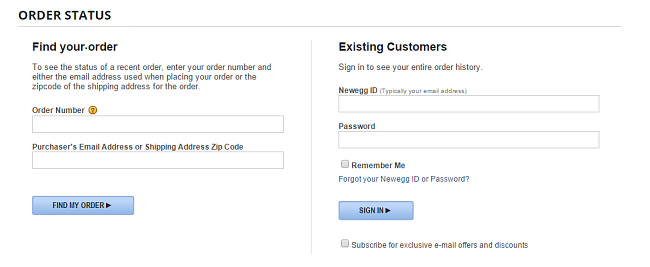 If you placed your order using a guest account, please enter your order number and either your email address or shipping zip code into the available fields. Then click Find My Order. If you purchased under a Newegg account, please click on the account link provided to log in and view your order history.
Next, you will need to sign in to your Newegg account. If you do not remember your Newegg ID and/or password, please click on the Forgot Your Password link to receive the information by email.
On the Log In Assistance page, you will have the option to either reset your password or receive an email with your Newegg ID.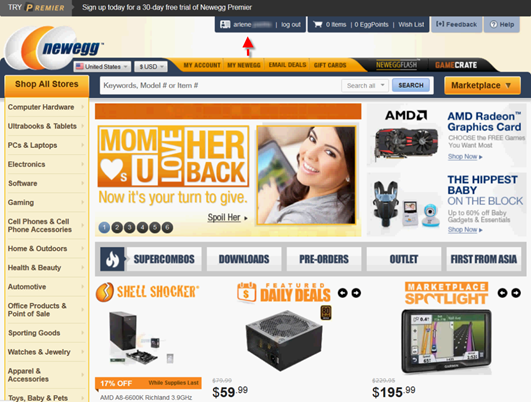 Once logged in to your Newegg account, you will be redirected to the Newegg homepage. To view your account information, please click on your name at the top of the page.
You will then be directed to the My Account dashboard, which provides basic account information and recent order history. You may view your current order status in the dashboard or by selecting the Order History tab on the left side of the page.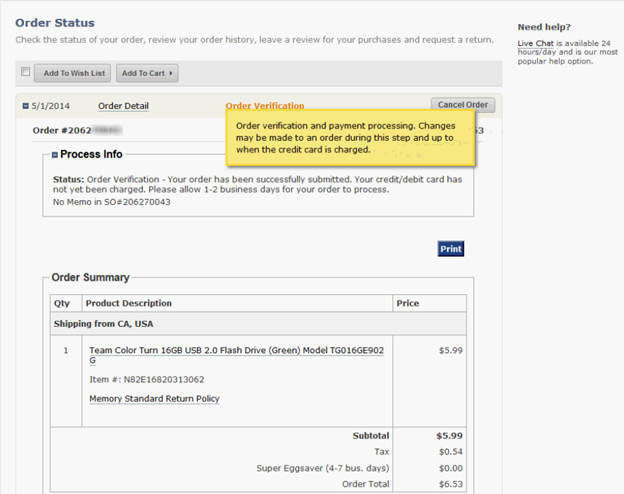 Click on Order Detail to view the current status of the order, the contents of your order and to request a cancellation if the order is not too far along in the process.