With downloadable software, in general, you will receive a download link, instructions, and a security code within 1-3 hours (up to 1 business day if your order requires additional verification to process).
Licensing products can take 1-2 business days to process
Download links allow a maximum of 20 downloads only. Download links do not expire.
How to download your item/receive your code
To download or receive your code, instructions will be emailed to you or within your account go to the Digital Library or Order History.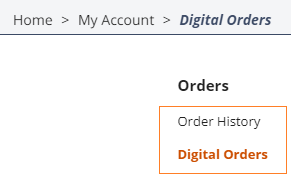 If available you can select "Send Product Key by Email" to have the key sent to you via email.
Some software will have a link to download the item
The "Download Product" button will either take you to the site which will allow you to download your product or will provide you with instructions on how to use your key to download the item.