What is the Newegg Shuffle?
Our drawing system to purchase in-demand products that are currently limited in supply.
Our Newegg Shuffle can be found at
www.newegg.com/shuffle
. The starting time will vary, but generally starts between 9:00am PT – 11:00am PT, Monday through Friday. Products in the Shuffle will also display an "Enter the Shuffle" button instead of the "Add To Cart" button in their respective product pages. You can download our app here:
https://www.newegg.com/mobile
.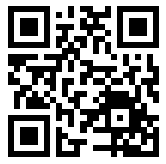 Why do I need to enter for a chance to purchase?
Some products are experiencing manufacturing supply constraints on certain materials, which is causing a shortage of overall production. Our traditional method of activating inventory on our site caused a traffic spike of customers all trying to purchase very limited quantities of said products. The experience was not ideal so we developed the Newegg Shuffle to offer our customers a fairer way to purchase products in short supply and mitigate behaviors that would give anyone an unfair advantage.
Which products are in short supply?
Currently, the NVIDIA RTX 30 Series GPUs, AMD Radeon 6000 series GPUs, AMD Ryzen 5000 series CPUs, Xbox Series X|S and PlayStation 5 consoles have been in short supply.
Why don't you get more inventory?
We don't control inventory, rather we work with our partners and vendors to procure as much stock as possible. We don't know the specific volume or timeline for restocks and we release it to our customers as soon as we receive it.
Why are you offering combos?
We offer both single products and combos with combo savings. Customer can choose either when selecting which they'd like a chance at purchasing.
How are you preventing multiple accounts?
We are well aware of users trying to use multiple accounts to get an unfair advantage. Fortunately we have many methods to identify these accounts and will flag them as well as prevent them being selected.
How are you preventing bots?
We've been preventing millions of bots from abusing our site on a daily basis for many years now. In addition any usage of auto refresher / loaders / crawlers may result in a permanent IP ban from Newegg.
My IP was blocked, what do I do?
We are employing bot protection against scalpers, resellers and others who use software to get an unfair advantage to purchase. Therefore any usage of auto refresher / loaders / crawlers may result in a permanent IP ban from Newegg. If our systems do not detect any violations from your IP address within the next 24 hours, it may be unblocked. If you need faster assistance or feel you've reached this page in error, please send an email to
webmaster@newegg.com
with your IP address and the error code displayed.
Why don't you use Captcha?
We do deploy Captcha when we detect bot behavior. If you're a human, you shouldn't see it unless you're acting like a bot.
How can we stop scalpers?
If you spot any 3rd party listings using a Newegg screenshot, please send us a screenshot and posting URL so we can pursue a takedown request via email or PM or DM.
If I got selected, does that hurt my future chances in the Newegg Shuffle?
No, your chances of being selected does not change if you've already been selected to reserve product(s) in the Newegg Shuffle.