Your Newegg Global item can be returned through the website or within the mobile app
Once a return is received, it will be processed within 7-10 business days. You will receive an email notification when your return is received and when it is processed by the returns department.
Newegg Item
Once signed in hover over welcome and select Return An Item.
Go to Order History, if eligible for a refund select Return located to the right of the item.
After selecting your item; enter the Qty, if the package is unopened, return reason, and leave a detailed description of the issue. On the following screen select your shipping method. Once you're finished, click Submit Return.

If your item is sold and shipped by a 3rd party seller, a link will be provided to contact the seller directly
The final screen will provide you with steps to prepare your package for return and to print a label if one is provided or purchased.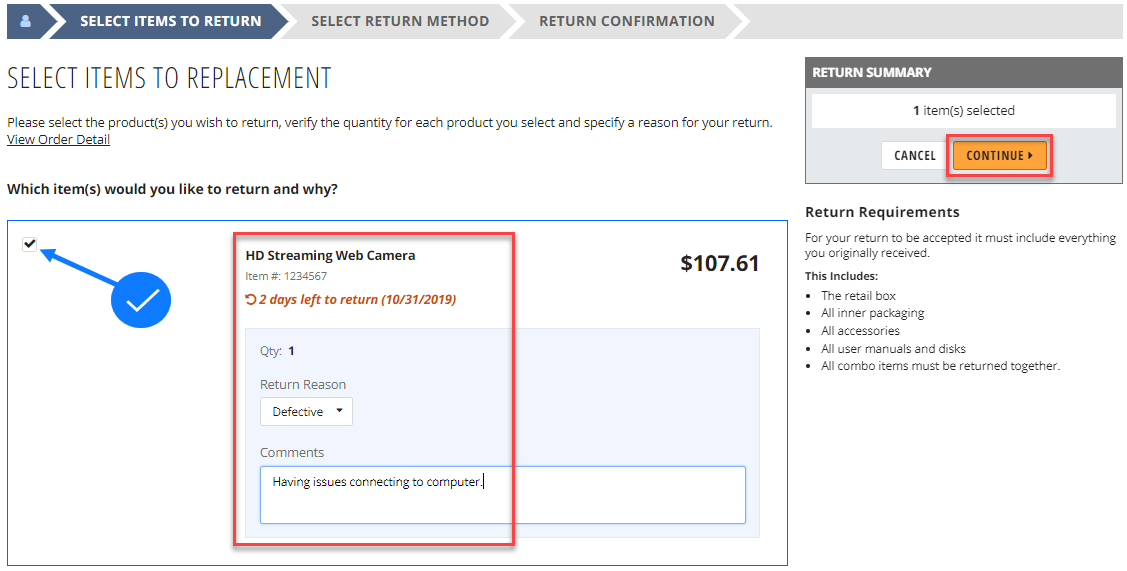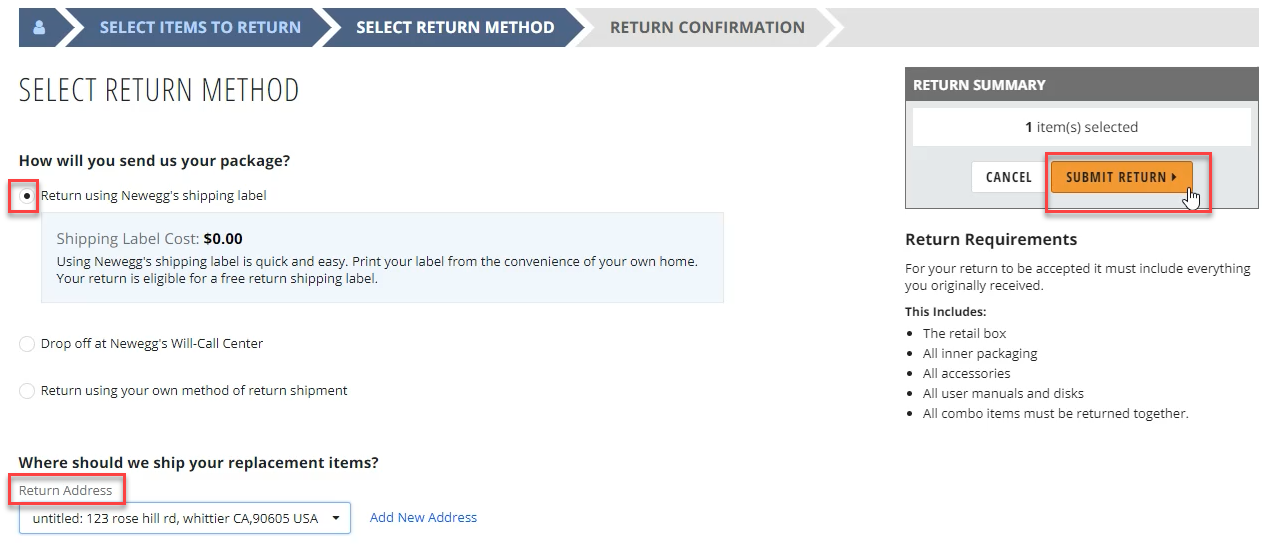 Marketplace Item (International)
The process to return a Marketplace International item is the same as listed above, however depending on the seller you may see Request Return From Seller button in place of the Return button.
This means the seller needs to be contacted directly and the product will be returned locally.
For these type of returns, the seller must be contacted directly regarding any type of shipping label.