This tutorial will guide you through the process of placing an order on Newegg.com
Finding an Item
Overview
The following quick guide will help you find your product on Newegg.com
Keyword Search
Using the search bar at the top of any page, enter:
Keywords for the item your searching (abs, etc.),
Model #,
or Item # your searching for
.
Shop All Categories
Located in the left column, either hover over a category or click the menu icon to see a specific product in that list.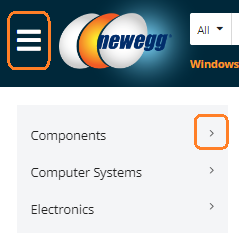 Power Search
Once you have selected a product, use the power search located on the left-hand side to further refine your search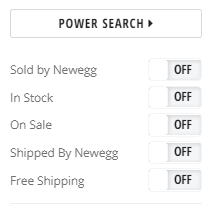 .
Ready to Checkout
Overview
The following quick guide will help you checkout on Newegg.com
How to add an item to cart?
Select the Add To Cart found on any product page.

How to apply a promo code?
Under summary select the promo code drop down to apply a promo code.

How to checkout?
On the checkout page you will be walked through the following to complete your purchase
Enter your shipping info.
Select your delivery time.
Choose your payment method.