If you are not able to redeem your free gift copy of NVIDIA Gift – Battlefield V because the link provided in your email is not working, don't worry we got you covered!
Example of error link: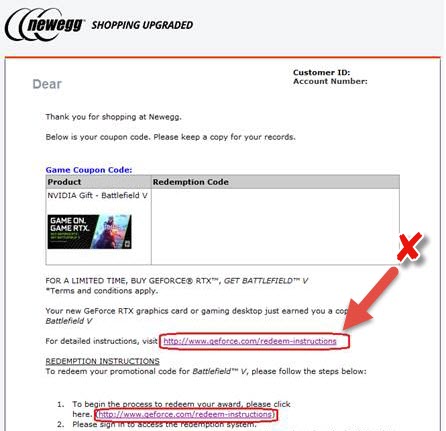 How to redeem
1. Simply go to New Link below. This will take you to the correct page where you can now redeem your free game. Be sure to follow instructions listed on the page. Enjoy!
New Link: https://www.nvidia.com/en-us/geforce/geforce-experience/redeem-instructions/